University of Maryland, National Institute of Standards and Technology to Host First National Summit on Biosimilars
Speakers from FDA, NIST, Amgen, MedImmune, Teva to Discuss Policy, Company Strategies for Making Potentially Cheaper, Similar Therapeutics
FOR IMMEDIATE RELEASE May 7, 2014
CONTACT:

Eric Schurr
301 405 3889
schurr@umd.edu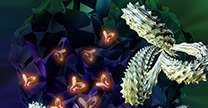 COLLEGE PARK, Md.—The University of Maryland and the National Institute for Standards and Technology (NIST) will host the first national symposium to discuss biosimilar therapeutics on June 13, 2014, at the Institute for Bioscience and Biotechnology Research in Rockville, Md., university officials announce today.
The event, "Emerging Strategies for the Production and Characterization of Biosimilars," kicks off the first annual UMD/NIST Biomanufacturing Technology Summit, which pulls together company, government and academic thought leaders from around the world each year to discuss strategies, trends and issues in biotechnology products and manufacturing.
"The University of Maryland and NIST are proud to host this conference on one of the most important topics facing the biotechnology industry today," said Ben Woodard, Director of the Biotechnology Research and Education Program at UMD, co-organizer of the symposium. "Biosimilars present a unique challenge: while they could mean more affordable drugs for consumers, they also require unique standards and regulations to ensure their efficacy and safety. We are pleased to bring together thought leaders from biopharmaceutical companies, academe, and standards and regulations officials all to the same table to discuss strategies for producing these therapeutics."
The Emerging Strategies for the Production and Characterization of Biosimilars symposium features morning sessions on the Bioanalytical Characterization of Biosimilars. Speakers include:
Dr. Michael J. Tarlov, Division Chief, Biomolecular Measurement, NIST
Dr. William E. Bentley, Robert E. Fischell Distinguished Professor and Chair, Department of Bioengineering, University of Maryland, College Park
The symposium's afternoon sessions cover Biopharmaceutical Industry Perspectives of Biosimilar Characterization. Speakers include:
Dr. Patrick Liu, Global Head of Bioanalytical Sciences and Technologies, Teva Pharmaceutical Industries Ltd.
Dr. Alistair Kippen, Director, Analytical Biotechnology, MedImmune (AZ)
Dr. Jennifer Liu, Director of Analytical Sciences, Biosimilars Process Development, Amgen Inc.
Both the morning and afternoon sessions will feature panel discussions following individual presentations.
Biosimilars, also called follow-on biologics, are structurally similar versions of commercial therapeutics that tests show are sufficiently similar both architecturally and clinically. The promise is cheaper therapeutics for consumers after an initial drug's patent expires.
But biosimilars are biologics, or drugs created using biological processes (not chemically synthesized), and they are more complex to manufacture. Even small changes to the way they are made can change the drug's safety and efficacy, which presents a unique challenge to standards and regulation agencies such as NIST and the Food and Drug Administration.
The FDA gained the authority to approve biosimilars as part of the Patient Protection and Affordable Care Act in 2010, but none have yet been approved.
This summit brings together, for the first time in the region, biopharmaceutical companies, academe, and government standards and regulation officials to discuss the potential and challenges of biosimilars.
For more information and to register for the 2014 Biomanufacturing Summit: Emerging Strategies for the Production and Characterization of Biosimilars, visit: http://ter.ps/biosummit
About the University of Maryland
The University of Maryland is the state's flagship university and one of the nation's preeminent public research universities. A global leader in research, entrepreneurship and innovation, the university is home to more than 37,000 students, 9,000 faculty and staff, and 250 academic programs. Its faculty includes three Nobel laureates, two Pulitzer Prize winners, 49 members of the national academies and scores of Fulbright scholars. The institution has a $1.8 billion operating budget, secures $500 million annually in external research funding and recently completed a $1 billion dollar fundraising campaign.
About the A. James Clark School of Engineering
The University of Maryland's A. James Clark School of Engineering is a premier program, ranked among the top 20 in the world. Located just a few miles from Washington, D.C., the Clark School is at the center of a constellation of high-tech companies and federal laboratories, offering students and faculty access to unique professional opportunities.
Our broad spectrum of academic programs, including the world's only accredited undergraduate fire protection engineering program, is complemented by a vibrant entrepreneurial ecosystem, early hands-on educational experiences, and participation in national and international competitions.
The Clark School is leading research advancements in aerospace, bioengineering, robotics, nanotechnology, disaster resilience, energy and sustainability, and cybersecurity. From the universal product code to satellite radio, SMS text messaging to the implantable insulin pump, our students, faculty, and alumni are engineering life-changing innovations for millions. Learn more at www.eng.umd.edu.