DC I-Corps Now Accepting Applications for Fall Cohort
New, NSF-Supported Program Revolutionizes Technology Transfer from University, Federal Laboratories
FOR IMMEDIATE RELEASE August 26, 2013
CONTACT:

Eric Schurr
301 405 3889
schurr@umd.edu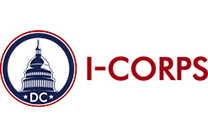 COLLEGE PARK, Md.—The new DC Innovation Corps (I-Corps) program is now accepting applications for its October cohort.
Open to research teams and technology entrepreneurs from universities, federal laboratories, agencies and the general community in the Mid-Atlantic Region, the free program guides researchers in exploring the commercial potential of their inventions.
"DC I-Corps provides real-world, hands-on training on how to incorporate innovations into successful products," said DC I-Corps Director Edmund Pendleton. "Our goal is to improve the success rate of technology transfer and commercialization from our world-leading research universities and federal labs by creating new venture or licensing opportunities for program participants."
DC I-Corps guides participating teams through an intense, seven-week program that emphasizes extensive face-to-face meetings with potential customers, iterating and pivoting in response to resulting insights, and building early prototypes to get customer feedback. During this process, teams constantly adapt as they seek a true product-market fit for their innovations, while also searching for a repeatable and scalable business model.
The program is geared towards innovations coming from engineering fields, medical/health/life sciences, and physical and computer sciences. DC I-Corps builds upon the successful National Science Foundation (NSF) I-Corps program, but expands its scope to cover researchers and technologists that have no NSF affiliation or support.
What sets the program apart, however, is the fact that the curriculum is designed and delivered by experienced technology startup entrepreneurs, investors, and practitioners.
DC I-Corps incorporates "Lean Startup" principles developed for Silicon Valley startups, but tailors these approaches for technically complex, capital-intensive innovations being created in America's world-renowned university and federal labs.
"In addition to exploring an invention's market potential, we also show teams how to do more commercially oriented research from the beginning," said Pendleton. We hope to inspire participants to be the next generation of technology startup entrepreneurs, whether they become the CEOs of companies or integral parts of a startup team."
Sponsored by the National Science Foundation (NSF), DC I-Corps is designed to revolutionize technology transfer and commercialization from university and federal labs. The program, part of the NSF's National Innovation Network, is jointly offered by the University of Maryland, George Washington University, and Virginia Tech.
DC I-Corps Director Edmund Pendleton is also director of the VentureAccelerator Program, an elite initiative of the Maryland Technology Enterprise Institute, or Mtech, that helps select University of Maryland inventors get their research out of laboratories and into industry by creating successful companies.
For more information and to apply, technology researchers and entrepreneurs are encouraged to visitwww.dcicorps.org.
About the A. James Clark School of Engineering
The University of Maryland's A. James Clark School of Engineering is a premier program, ranked among the top 20 in the world. Located just a few miles from Washington, D.C., the Clark School is at the center of a constellation of high-tech companies and federal laboratories, offering students and faculty access to unique professional opportunities.
Our broad spectrum of academic programs, including the world's only accredited undergraduate fire protection engineering program, is complemented by a vibrant entrepreneurial ecosystem, early hands-on educational experiences, and participation in national and international competitions.
The Clark School is leading research advancements in aerospace, bioengineering, robotics, nanotechnology, disaster resilience, energy and sustainability, and cybersecurity. From the universal product code to satellite radio, SMS text messaging to the implantable insulin pump, our students, faculty, and alumni are engineering life-changing innovations for millions. Learn more at www.eng.umd.edu.