Mtech/UM Company OmniSpeech LLC Wins StartRight! Women's Business Plan Competition
Company's Technology Eliminates Background Noise in Cell Phones, Speech Communications
FOR IMMEDIATE RELEASE July 22, 2010
CONTACT:

Eric Schurr
301 405 3889
schurr@umd.edu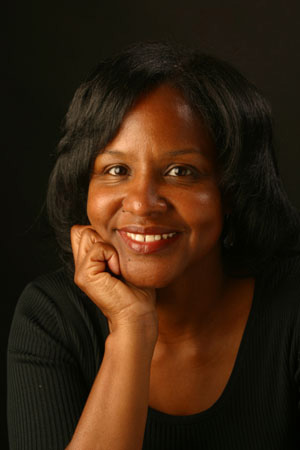 COLLEGE PARK, Md.—OmniSpeech LLC, a company in Mtech's VentureAccelerator program developing speech extraction technology for cellular and similar communications, won the grand prize in the Rockville Economic Development Inc. (REDI) StartRight! Women's Business Plan Competition. Winners were recognized at a ceremony on July 21 at the Sphinx Club at Franklin Square in Washington, D.C.
OmniSpeech's award includes $10,000 from EagleBank, a $10,000 advertising package from Comcast Spotlight, one year of virtual incubator membership from the Montgomery County Department of Economic Development, and nine months of a customized virtual office solution from Intelligent Office.
The company was selected from among 52 applicants and nine semifinalists, who made investor presentations before a panel of judges.
"We are honored to be selected among so many compelling companies as winners of the StartRight! competition," says Carol Espy-Wilson, professor of electrical and computer engineering and founder of OmniSpeech. "We have a disruptive technology that can benefit the entire cellular communications industry and dramatically improve assistive devices. This funding will help us bring our much-needed technology more quickly to market."
OmniSpeech has developed a method for extracting speech from noise, making communications such as cell phone conversations clear, even in environments such as high wind or large crowds. The technology can be applied to a wide range of audio and voice-oriented commercial devices, including hearing aids.
"The StartRight! judges were impressed by OmniSpeech's capable and experienced management team and advisory board, as well as their innovative technology that meets a clear market need," says Lynne Benzion, associate director for REDI, which founded the competition seven years ago. "OmniSpeech stood out based on the uniqueness of the speech extraction approach, which is very different than noise suppression technologies that are already on the market. The judges also valued the fact that the product design fits with existing cell phone architecture, making it easy to adopt."
Founded in 2009, OmniSpeech won the high technology category and $25,000, as well as a $15,000 Warren Citrin Social Impact Award in the 2010 University of Maryland $75K Business Plan Competition. The company's team also includes Tarun Pruthi, a research associate in the department of electrical and computer engineering.
OmniSpeech joined VentureAccelerator this past spring. VentureAccelerator is a fast-track, early admission program tied to Mtech's Technology Advancement Program, the first technology company incubator in Maryland. VentureAccelerator helps University of Maryland inventors speed the process of creating ventures from their technologies by systematically guiding and coaching inventors through new business processes such as sound business planning, understanding customers and markets, setting goals and priorities, acquiring skills and recruiting talent, and raising capital. Companies such as Lurn Inc., a 2009 Inc. 500 company, have benefitted from the expertise VentureAccelerator provides.
About the Maryland Technology Enterprise Institute (Mtech) (www.mtech.umd.edu) 

The mission of the Maryland Technology Enterprise Institute (Mtech) is tri-fold: educate the next generation of technology entrepreneurs; help entrepreneurs create successful technology-based ventures; and connect Maryland companies with university resources to help them succeed. Founded in 1983, Mtech has had a $19.6 billion cumulative impact on the Maryland economy through its programs. Mtech is a unit of the A. James Clark School of Engineering at the University of Maryland.
About the A. James Clark School of Engineering
The University of Maryland's A. James Clark School of Engineering is a premier program, ranked among the top 20 in the world. Located just a few miles from Washington, D.C., the Clark School is at the center of a constellation of high-tech companies and federal laboratories, offering students and faculty access to unique professional opportunities.
Our broad spectrum of academic programs, including the world's only accredited undergraduate fire protection engineering program, is complemented by a vibrant entrepreneurial ecosystem, early hands-on educational experiences, and participation in national and international competitions.
The Clark School is leading research advancements in aerospace, bioengineering, robotics, nanotechnology, disaster resilience, energy and sustainability, and cybersecurity. From the universal product code to satellite radio, SMS text messaging to the implantable insulin pump, our students, faculty, and alumni are engineering life-changing innovations for millions. Learn more at www.eng.umd.edu.